7 Simple Steps to Winning the Listing Battle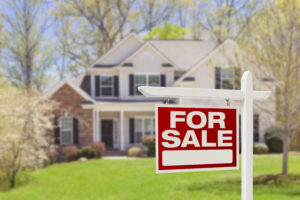 When the topic is listing presentations, Cheryl Fairbanks is the expert. By her estimate, she leaves 95 percent of her listing appointments with a signed contract. "Sellers want to know two things: if there's anything they need to do to sell their home, and how much they will get," she says. "If you try to answer those two questions without giving a solid presentation, they'll say 'next' and move on to another agent. "But if you use the presentation to establish your credibility and show them you're the expert – before you ever start talking price – you'll get that listing," Fairbanks says. Here, the Hall of Fame member with RE/MAX Trinity II in Southlake, Texas, outlines her best strategies – and what they could mean for your business. So how do you go about winning the listing battle?
Define the Process
It took years for Fairbanks to develop and refine the elements that make her presentations so effective. But now that she has, she follows a proven routine. The initial tour and sit-down conversation in a seller's home puts her on center stage, so she mentally creates (on the drive over) the best case for why the seller should list with her.
Qualify the Client
Fairbanks developed a two-page interview form and completes it during her first contact with sellers. That way she can begin building and personalizing the presentation right away. The script is constantly evolving, but the goal is always to determine whether the seller is serious or just exploring their options. Fairbanks also gathers essential information about the house, the homeowner, their finances and their expectations. "I always ask if they've thought about where they'll go after the house sells," she notes. "That's a key question in determining motivation."
Send a Packet
Fairbanks' listing presentation is delivered in two parts, the first of which is sent days before she meets with homeowners. This folder includes information on the RE/MAX brand and Fairbanks' success, as well as testimonials from clients. She also provides MLS paperwork for the seller to complete. "I'm trying to plant a seed to get them excited about listing with me," she says. "Then, when we meet, I can focus my presentation on their home, the market and what they can expect."
Be a Smart Scheduler
Fairbanks typically advises sellers to allow 90 minutes for the meeting and never schedules appointments past 5 p.m. Although she has a good idea of what a home should sell for after the initial interview, she still needs time to pull together comps for a CMA, which is the biggest factor in her pricing recommendation. So depending on the home and its location, she'll schedule the appointment anywhere from a couple of days to a week out from the first contact.
But she doesn't want too much time to go by between the interview and the presentation. She also stresses the importance of being the first agent the seller meets with, and says she always asks for the first interview time slot – as long as she still has time to properly research the price. "I was third once, and I lost the listing without even getting to make my presentation," she recalls. "I decided right then I'd never make that mistake again."
Price with Precision
"I use the same guidelines appraisers use when coming up with comps and recommending a price," Fairbanks says. This is the most time- and labor-intensive part of building her presentation as she explores tax rolls, and applies math formulas so comps accurately represent the home. It can take days to pull together everything she needs. "My credibility depends on presenting them with the most accurate information and being able to show how I arrived at my price recommendation."
Establish Rapport
When Fairbanks arrives for her appointment, she asks to tour the house first. It's also her opportunity to connect with homeowners on a personal level. "As we're walking around, I'm looking for something we have in common to make some small talk," she says. "Maybe its pictures of grandbabies, or photos of pets or their travels. I just want to help them relax and feel comfortable with me." She also prompts them to share their thoughts. "The more questions I ask, the more I learn about them: What's motivating them to sell or what may be holding them back."
Make the Winning Pitch
After the tour, Fairbanks sits down with homeowners, opens her book and the presentation kicks into high gear. She starts with the pre-listing package she sent ahead of time, answering any questions they may have. She then talks about how she markets listings, including maximizing the benefits of the RE/MAX brand. As she reviews the comps in her CMA, she explains why she selected each one, current market trends and how she arrived at her pricing recommendation. Finally, she wants to know what they expect in the sales price. "If it's within range, I run some numbers to show them what they can walk away with." When they like what they learn, it's time to sign the listing agreement.
"If I sense they're not ready to make the decision that day, I tell them it's best to get the paperwork signed, with the agreement that it will go on the market at a specified time, when they are ready." If that doesn't work? "Never let them keep your CMA unless you have a signed listing agreement," she stresses.
A switch to RE/MAX can open doors for you as an agent or as a brokerage. Set up a meeting with one of our managing brokers today to learn more. We have offices across the Lower Mainland.